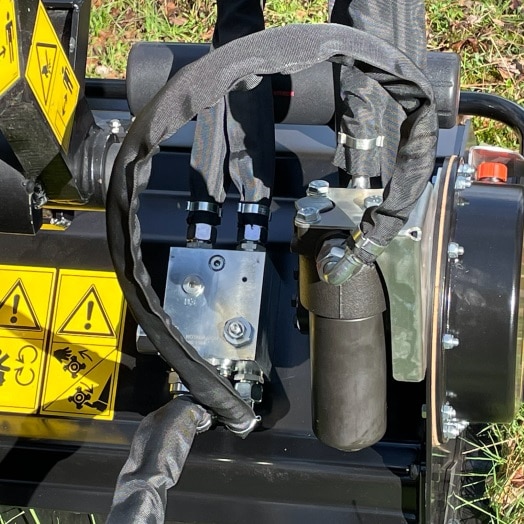 BRD IS EQUIPPED WITH A
QUICK STOP DEVICE
You want to work quickly but safely. Our mulcher is equipped with a quick stop device that allows to stop the ROTOR according to the current regulations. As soon as the operator releases the driver's controls and the machine stops being supplied with oil, our system brakes and stops the rotor in less than 7 seconds.
THE EXCLUSIVE
ROTADAIRON SYSTEM
No need to constantly anticipate and correct the positioning of the tool! the floating system allows to follow perfectly and automatically the unevenness of the land. This allows you to devote yourself completely to the organization of your site and increase your productivity.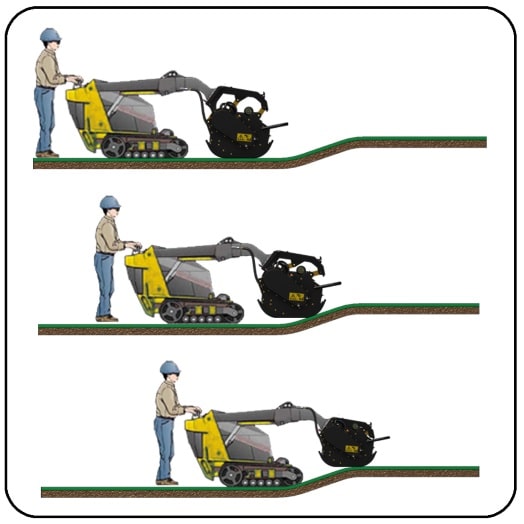 Rotadairon machines for mulching
more details on the model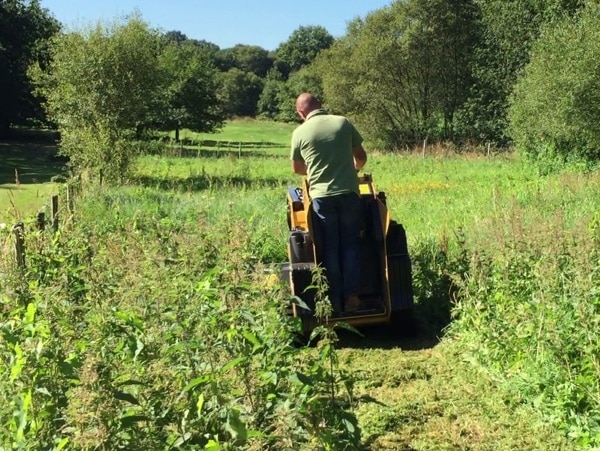 Rotadairon machines for mulching
Rotadairon manufactures and designs equipment for mulching. The mulcher is an essential machine for clearing brush, clearing land or creating a passage in an inaccessible area. The Plant mulcher also known as the Bramble mulcher allows you to get rid of brush, brambles and any tall and dense grass or plant.
The Rotadairon® mulcher BRD 50 for Mini Hydraulic Loaders allows you to grind bramblers as well as dense grass.
The Rotadairon® mulcher BRD 50 mounted on the front of the mini-loaders, is used to clear brush before the carrier passes. This prevents the flattening of the herbs before the passage of the mulcher and also helps to preserve your carrier.
Its floating system, Rotadairon Patent, makes it possible to follow perfectly and automatically the slope changes of the land. The automatic levelling system and its positioning on skids, which are adjustable in height, facilitate the handling of the mulcher. Thus you will not have to continually correct the height and the plate of the stretcher or the carrier.
Y-mounting of shackle knives contributes to better mulching.
The new ejection damper provides optimal waste disposal while effectively protecting the carrier.
In addition, our hydraulic safety system complies with the French standard. The rotor stops in less than 7 seconds, providing safety for the user.
Find out more about our entire product range for the building and maintenance of green spaces!