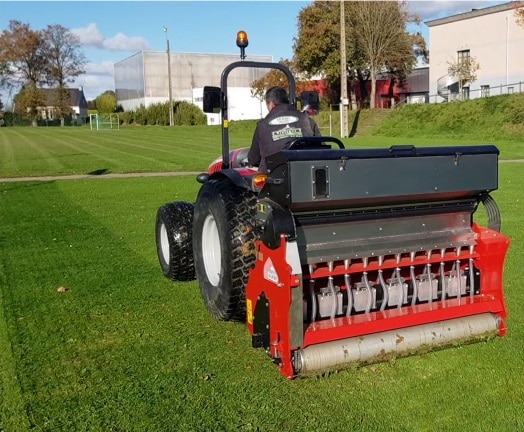 ROOG, AN OVERSEEDER
FOR GREEN SPACES
We have chosen a unique disc/injector technology, which allows for clean cutting and precise seed placement. When combined with our spline seed drills, this concept optimizes the germination rate of your seeds. You have the assurance of a quality overseeding.
LIGHTWEIGHT AND ECONOMICAL
RG, THE KNIFE OVERSEEDER
RG overseeder has an animated rotor suitable for compact floors. They are a compact and economical solution for your over-seeding needs.
USE
YOUR TRACTOR
No need to invest in a new tractor or additional counter balance weight: our compact design can be used on a small tractor. Thanks to its light weight, you can reduce the compaction of your soils during overseeding operations.
Rotadairon machines for OVERSEEDING
more details on the model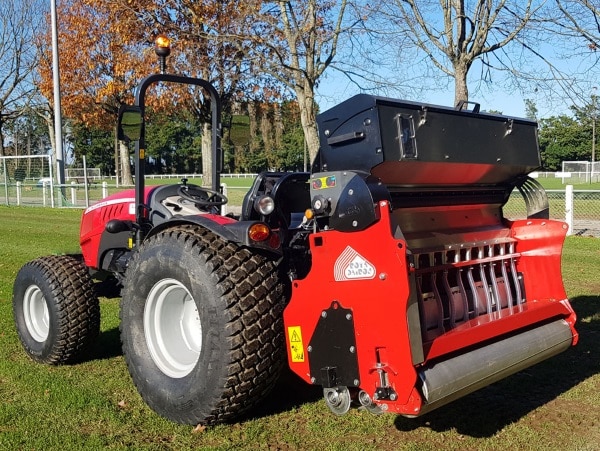 Rotadairon overseeding machines
Overseeding is an essential step for a beautiful development and a beautiful rendering of sports and golf courses or green areas such as parks or the lawn of a garden. The Rotadairon® overseeding machines allow the perfect result. In a single operation, reinvigorate your lawn!