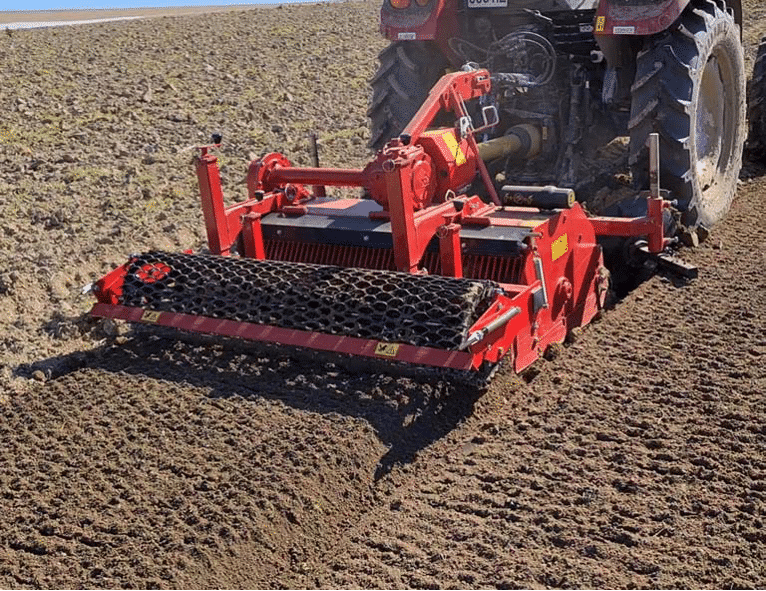 MARKET GARDENING APPLICATION
ROTADAIRON TERRAGRO :
FOR THE REALIZATION OF YOUR PLANTING BEDS
The TERRAGRO developed by ROTADAIRON in collaboration with the professionals of the horticultural and market gardening sector is a preparator-burier for seedbeds or plantations, in beds or in forms. The TERRAGRO works the soil surface and respects its agronomic structure.
Its oversized rotor with reverse rotation throws stones, plant waste and soil against the selection grid, and, by densimetry, deposits the coarse elements which are then covered with fine soil.
The beds have, in all points, a perfect homogeneity of density which favors a more grouped germination of seeds and a faster recovery of the plants.
The TERRAGRO can thus work in all types of soil (sand, clay, silt, pebbles) while ensuring an ideal quality of preparation.
AGRICULTURAL APPLICATIONS
ROTADAIRON DCE :
FOR WORK IN DIFFICULT SOILS
Our oversized cutters, with double drive, allow the work of the ground in difficult conditions (repair of sugar cane plantations…)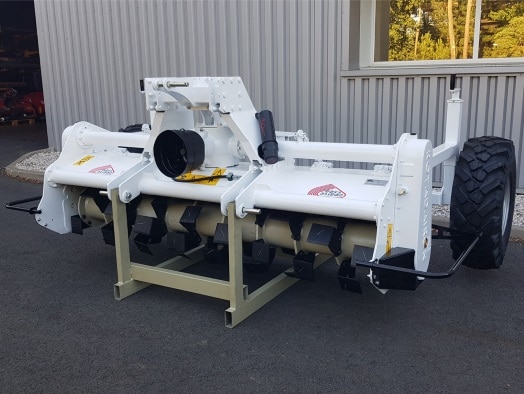 Rotadairon machines for special applications
MORE DETAILS ON THE RANGE
A safety system as close as possible to the work area to protect the mechanics of the machine and the carrier
Machines designed to last:
Exceptional service life, proven year after year in the field
High strength steels, mixed weld/assembly design
Our motto, quality since 1958
A qualified and loyal staff that makes our ROTADAIRON machines day after day