We thank the many visitors who came to our stand during the 2020 edition which took place from 22 to 24 September at the Château de Basville (91).
Soil preparation:
All the ranges were in the spotlight for this 2020 edition (STONY light, STH hydraulic, RD tractor) with 3 soil preparers in the exhibition area and a RD 130 (soil preparer/stone barrier – machine with a working width of 1.3m) in the demonstration area. This machine was equipped with a SMC 130 spline seed drill to seed at the same time as the soil preparation.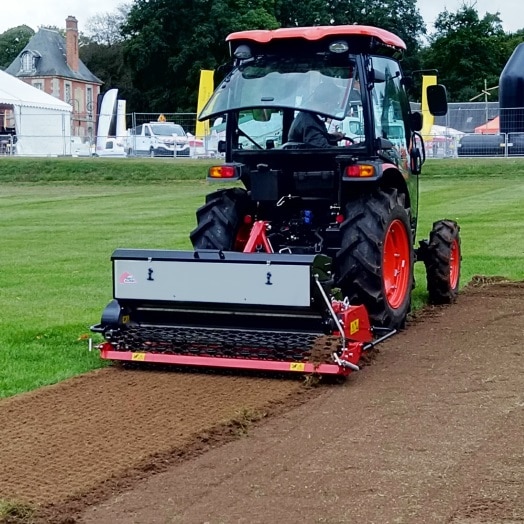 Also on display at the exhibition were our stone/soil preparers and mulchers, which can be adapted to skid steers and radio tools. A tool holder, yes, but with ROTADAIRON equipment!
Seeding :
A focus was put on the SD 700 which can now be equipped with 3 types of rollers to choose from!
De-thatching:
The top of the line dethatching machine ED 180, with a working width of 1.80m, with an exclusive system for quick changing knives has once again attracted a lot of interest from visitors.